Let's talk about water quality benefits in your home. But first,
Did you know these facts about water?
Our planet is 71% water,
Of which only 0,5% is available fresh water (the rest being salty or locked in glaciers, polar caps or the atmosphere),
Our bodies are 70% water,
And our skin is the largest organ of our body and it is porous; studies have shown that it absorbs an average of 64% of contaminants in contact with it*
While public water treatments remove major contaminants from your water, there are certain ones they don't all test for (pharmaceuticals, hormones, pesticides, household chemicals…), and others they add deliberately as part of the purification process.
In France, where aecodune is based, pollution, organic materials and pesticides are filtered by water treatment centers through ozonation, chlorination, and UV purification which nevertheless create their own by-products, and our country is not unique.
This means we all have a majority chance of absorbing toxins that are guaranteed to exist in our limited water supply.  And there are other associated effects.
Why should you work on your water quality?
You boost your health
Every cell, tissue and organ in your body requires water to function properly. Therefore, consider the implication to your entire body of absorbing chemicals and toxins through your skin (or drinking water). Certain chemicals in water can even increase the risk of sickness with prolonged exposure. 
Also, chlorine added to water breaks down proteins in your hair (making it brittle) and can irritate your skin.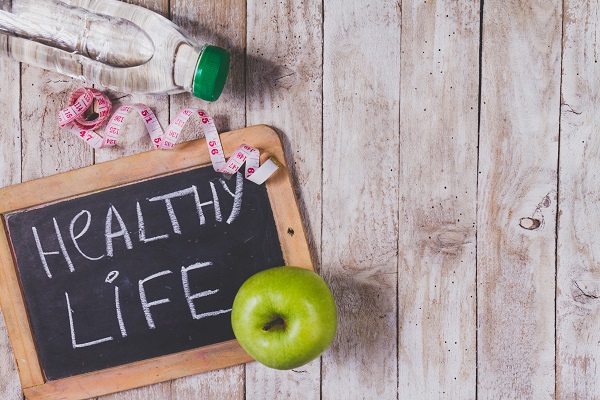 You increase the lifespan of your plumbing fixtures and appliances
Softened water can extend the lifespan of your appliances (like washing machines, dishwashers, and small appliances like tea kettles, coffee machines, etc). In fact, companies like Nespresso now require anti-limescale treatments for newer coffee machines, to avoid after sales service and improve the customer experience.
And softer water protects your faucets from limescale buildup in your plumbing. Basically, when hard water is heated, the water evaporates and minerals inside it solidify. If the buildup is in your pipes it can lower the water pressure in your faucets, and if it's on your faucets and taps, it can interfere with their proper functioning and maintenance.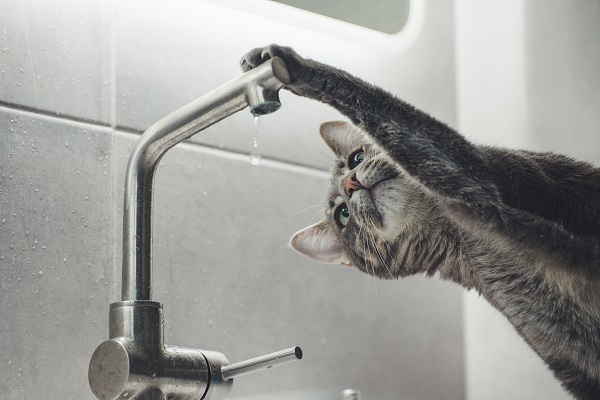 A study by the Batelle Memorial Institute** on water quality ran a comparison of appliances run with hard and soft water.  Among other things, it found that after 18 months of running with hard water, shower heads lost 75% of their water pressure from limescale buildup.  And I'm guessing the showerheads looked pretty dirty too:
You spend less time and energy cleaning
Basically the same limescale buildup phenomenon which applies to your plumbing applies to your bathtub, sink, shower walls, curtains and fixtures. Mineral deposits in hard water accumulate quickly and stain everything with an unsightly grainy white film which needs to be cleaned at least weekly, or risk more permanent stains.  Limescale that has built up can require corrosive cleaners to reduce, which damages your fixtures.
With filtered water, you clean less often and with less abrasive products. A simple wipe with vinegar and baking soda is highly effective.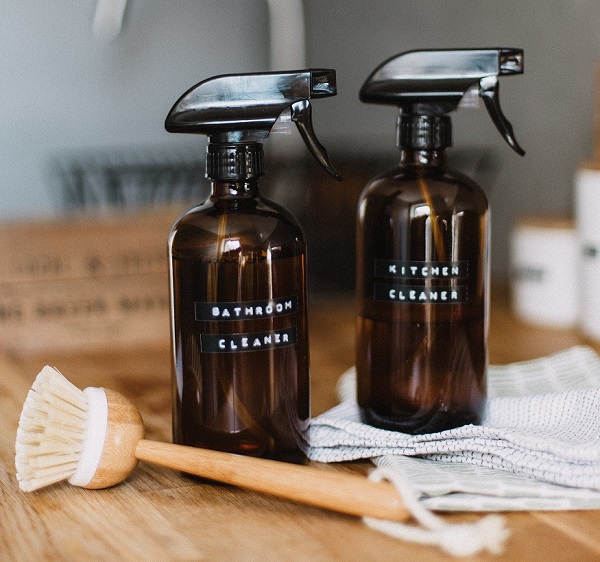 You improve the odor of your water
Have you ever smelled a rotten egg odor in your water? This can come from hydrogen sulfide gas (sulfur) in the water (which itself comes from bacteria). The sulfur gas gives off an unpleasant odor in your water and damages your plumbing through corrosion. For more information on the chemistry of hard water, you can check out this article.
You save money and protect the environment
As mentioned before, if you filter your water, you will spend less money on appliance and home maintenance, and you should also save on bills related to health and beauty.
Filtering your water at home contributes to reducing spending money on bottled mineral water, which also contributes to plastic pollution.
The study mentioned above by the Batelle Memorial Institute** also found that less detergent was needed when washing clothing with soft water. This would create more household savings. Detergents can also contribute to groundwater pollution. 
In our family, we've been 1 year now doing detergent-free laundry: just a mineral water filter ball, natural soapnuts (Sapindus saponaria, actually a berry related to lychees and which are non-ionic surfactants), some drops of essential oil, and hot water.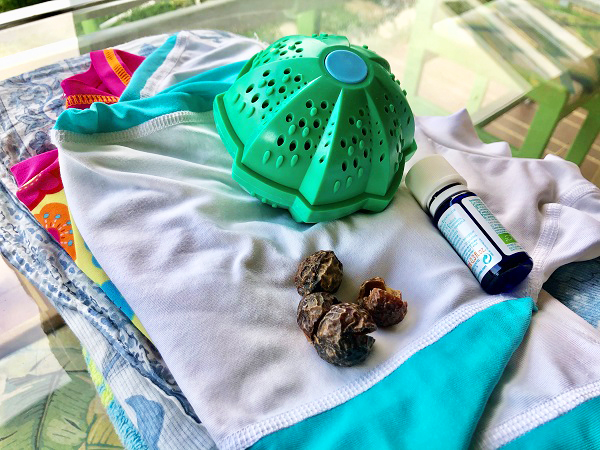 What are your tips and experiences with battling hard water in your home?
* Brown et al. The role of skin absorption as a route of exposure for volatile organic compounds (VOCs) in drinking water. Am J Public Health. 1984 May; 74(5): 479–484.
** https://www.wqa.org/improve-your-water/benefits-of-good-water-quality https://www.battelle.org/