Today I wanted to start a little mini-series about the minerals present in our shower head.
It was April 2019 when we decided to first test this product on our own family, and then when we loved it, commercialize it so others could benefit from it too.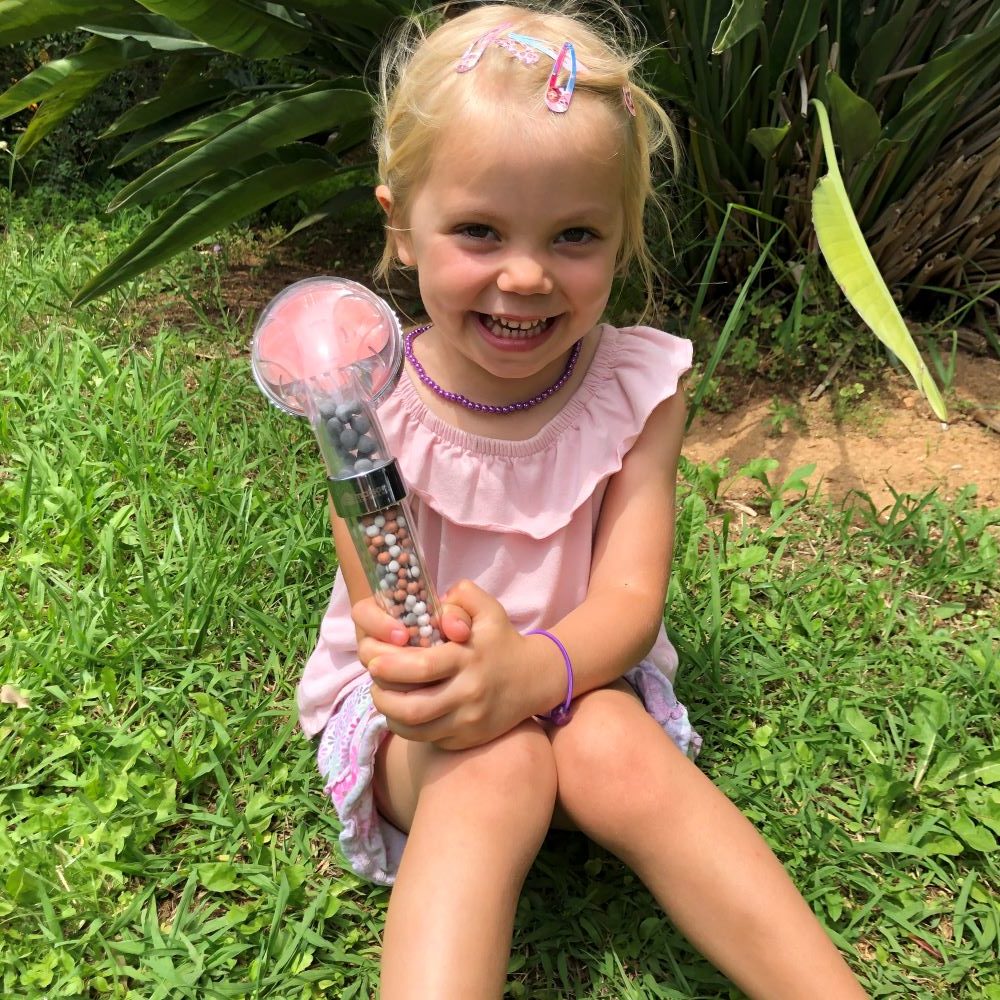 At the time and often since, my observation was that other companies selling the same product had no idea what was inside. I read countless listings where everything and its opposite was announced, most of it wrong.
It took quite a bit of hands-on research outside of these listings to compile what I'm now comfortable is accurate about shower filtration minerals, and I hope the findings will be of value to you.
Some background on Tourmaline
I'm going to start today with one of the stars of the show, the Tourmaline. In the shower head, the tourmaline covers the large black balls in the top neck of the shower head, just below the vitamin C.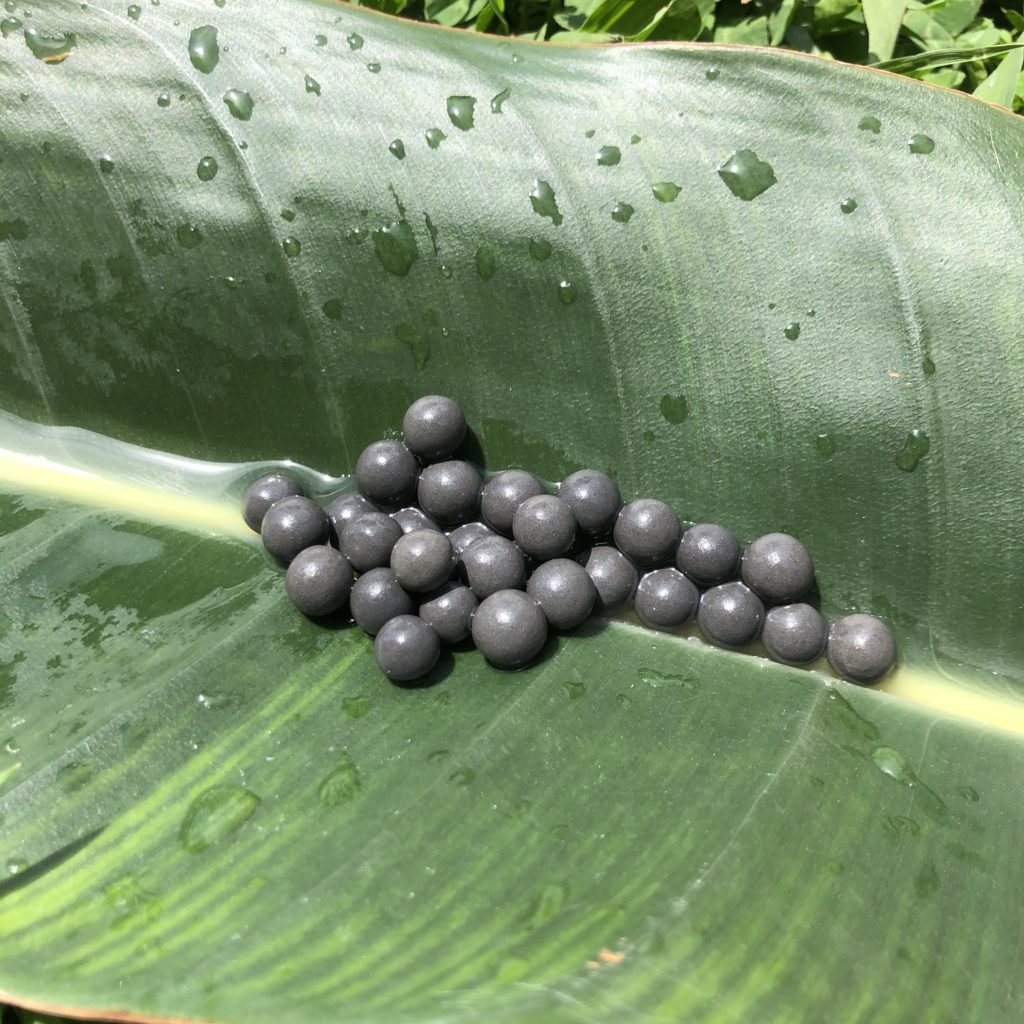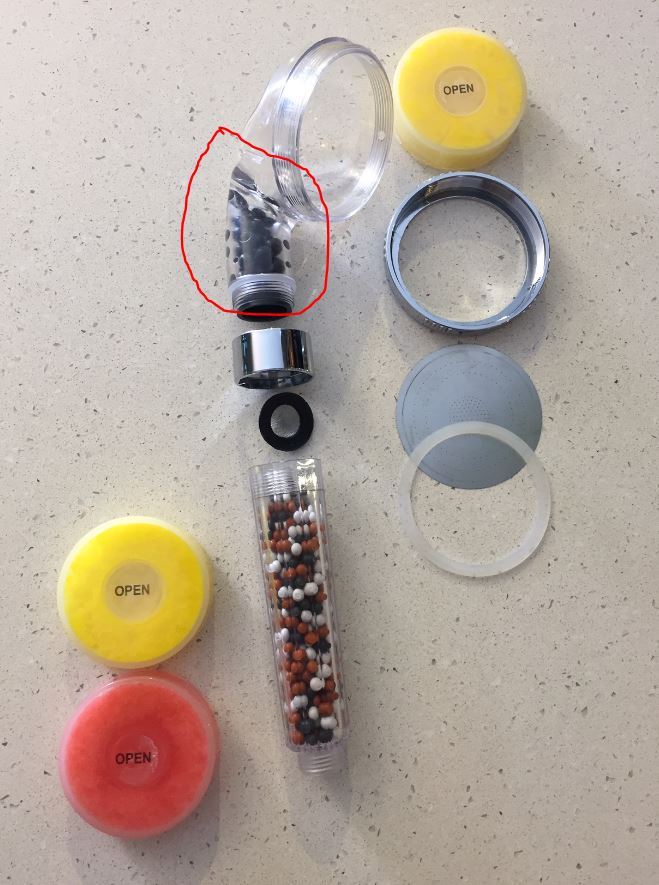 Tourmaline definition
Tourmaline is a crystalline boron silicate mineral compounded with elements such as aluminum, iron, magnesium, sodium, lithium, or potassium.
It is a semi-precious gemstone, and in fact, a lot of jewelry is made from tourmaline. I bought myself a piece on Vinted in December to check it out.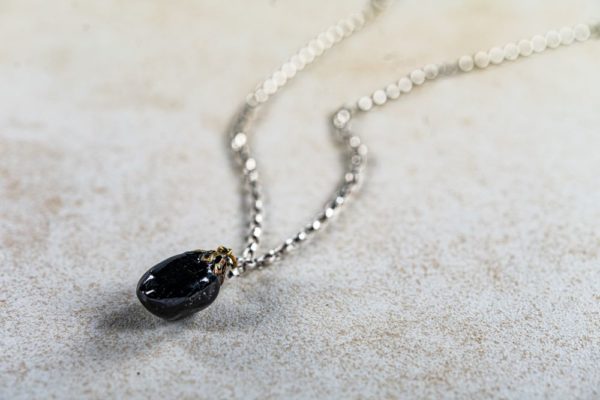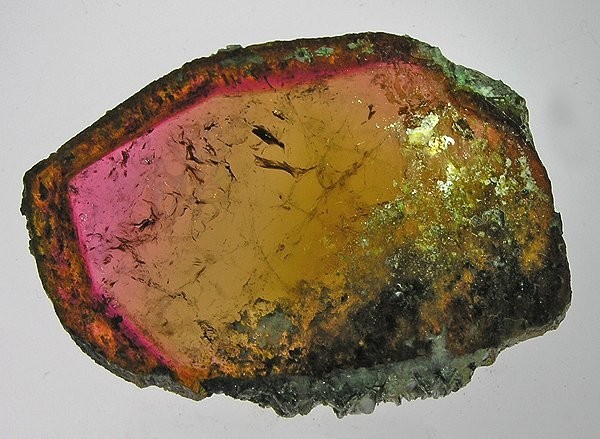 Fun fact: there's not a lot of historical information about Tourmaline because people kept confusing different colors for different stones. In practice, most tourmaline in nature is black, however.
Tourmaline grows inside granite and marble located all over the world, with the largest deposits in Brazil and South Asia, though there are even natural occurrences of it in Maine and California in the United States.
Ok, here's the science part:
Black tourmaline has a high concentration of iron which makes it magnetic when energy is applied: the pyroelectric phenomenon. Put simply, if you heat tourmaline or crash water on it, it will:
Create a temporary electric field which will ionize (electrically charge) air molecules nearby.
Break apart air molecules from the moving water into electrically charged particles
Both actions generate negative ions (also called anions) which are very light, floating particles with an extra electron.
Why is this important? Many of the toxic stressors of our environment have a heavy concentratration of POSITIVE ions (cations): things like pollution, smoke, dust, allergens, electrical fields from computers, cell phones, and household appliances. Have you ever noticed how much dust your power outlets and electrical appliances attract?
Negative ions attach to positively charged particles in the room, such as this dust, bacteria, pollen, smoke, free radicals and allergens. The positively charged particles and negative ions bond together to create dense particles that cannot float in the air, and they fall to the floor of your shower, bathroom floor, and beyond.
Have you ever been near a waterfall or rushing stream, a stormy sea or walked around after a heavy rainfall and felt amazing? That is the effect of extra anions in the air in nature near crashing water (called the Lenard Effect). The anions created by the tourmaline in your shower have the same positive effect.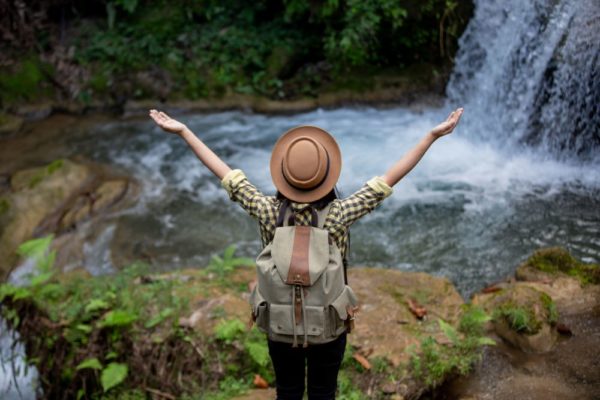 Anions have the following health benefits:
Lower stress levels
Boost energy levels
Act as a natural anti-depressant
Strengthen the immune system
Help sleep better
Reinforce collagen production
Improve blood circulation
Increase mental energy
Balance PH and hormone levels
Protect against germs in the air
If you want to research further, there's a whole body of scientific and alternative medicine literature, some of it under the term Lithotherapy, that talks about the cleansing and healing properties of different stones.
In fact, a friend of mine keeps tourmaline stones by her computer, and numerous Fengshui sites will tell you about decorating your home with tourmaline.
Enjoy!